Featured Loan Options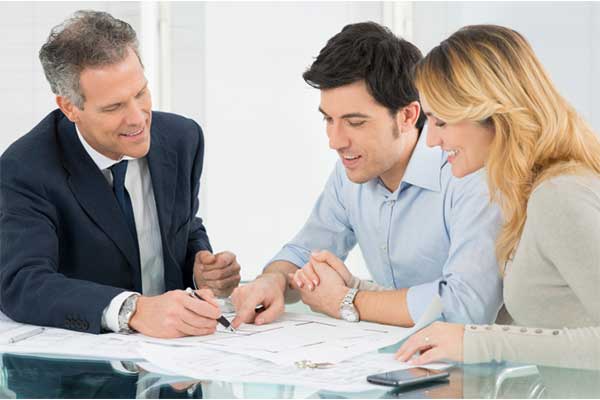 Are you searching for the lowest possible interest on mortgage rate in the states of Colorado, California, Texas, Wyoming, and Florida? Your search ends now. No matter your needs or circumstances, Excel Financial Group will help you find the best low interest mortgage possible.
Home Loans
The single largest purchase most people ever make is when they buy their home. More often than not, a long-term, substantial loan will be a part of making that purchase.
Committing to a home loan can be daunting – But you don't have to go through it alone. Our mortgage professionals will take time to discuss your needs, financial circumstances, and the different options you have, and get you pre-qualified for a loan for your home at a mortgage rate that's right for you.
Whether this is your very first home, or you want to simply review mortgage options, you can trust that the mortgage brokers at Excel Financial Group will guide you through the process, with your best interests in mind.
You've Got Options
Your mortgage specialist will evaluate what options are available to you in your particular circumstances, and assist you throughout the loan process. We cater to your needs. If you're a first-time homebuyer, FHA loans or other programs with low down payment requirements may be best. For borrowers with lower credit scores, don't despair. We can find the right loan for you, too. And for higher-value homeowners, you might consider jumbo purchase loans or refinances.
Purchase Mortgages
Purchase mortgages are used to finance a home purchase. A first mortgage is in first position on the property that secures the mortgage. Excel Financial Group has access to a wide variety of loan options and at extremely competitive low interest mortgage rates.
A second mortgage is a loan taken out on a property that already has a mortgage. This is a good right choice for those in need of money, such as for school tuition, or unforeseen home repairs or medical issues. Much like a car loan, you can pay off the second mortgage in regular installments. Second mortgages are paid out in a lump sum, and have fixed rates and a payment term.
Refinance Mortgages
Refinance mortgages "refinance" an existing mortgage. By definition, you need to have an existing mortgage to be able to refinance. Refinances allow you to change the terms of your original mortgage in order to, for example, free up home equity, convert an adjustable-rate mortgage (ARM) to a fixed-rate mortgage, take advantage of a lower interest mortgage rate, or consolidate higher interest debt.
Home Equity Line of Credit (HELOC)
A home equity line of credit allows homeowners to borrow against the equity in their home. After qualifying for a home equity loan at a certain amount, which is based on the difference between the equity and the home's current market value, you can take out what you need and repay those amounts, just like a credit card.
To learn more about your options, contact our Fort Collins office today!